Welcome to the PAS: APAL website! See About PAS:APAL for an overview of our organization. Special announcements appear at right and left. Links to our publications may be found in the menu bar above, which, with its drop-down menus, contains links to every page on the site. Enjoy!
The Mohawk Valley – New England Extended: Landscapes of
Cultural and Economic Change & Diversity
We're pleased to share these images from the recent Mohawk Valley, New York Conference. Click any image for a larger view and/or to view the photos as a slide show. (Use the arrow keys on your keyboard to move through the slideshow, if you wish.) See more photos from the conference.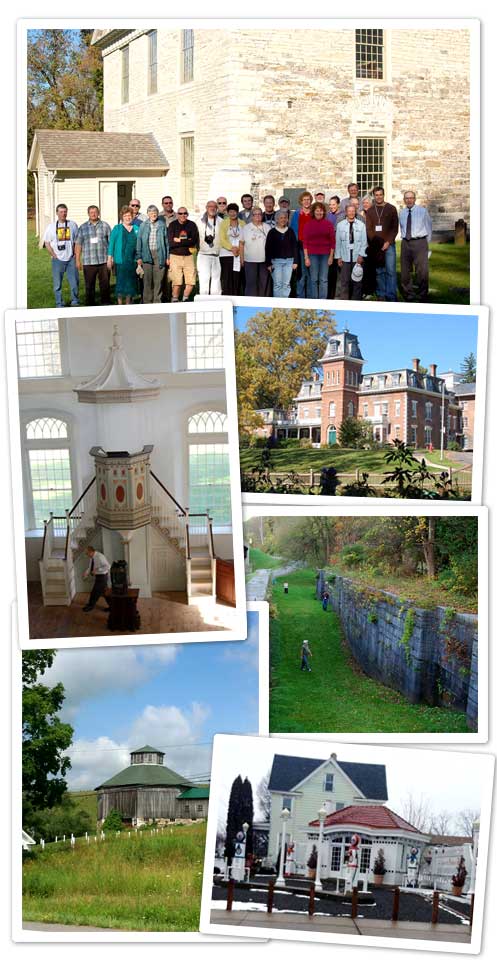 The 2013 Conference included a walking tour of historic Cooperstown, New York with visits to the Baseball Hall of Fame and Farmer's Museum. The Saturday Bus Tour explored the cultural and historic landscapes of the Mohawk Valley (see photos above). We also enjoyed paper presentations and the annual Awards Reception Ceremony and Banquet.