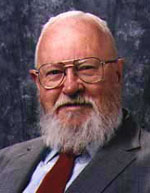 The Society seeks to encourage and recognize books by authors regarding material culture in North America. Named for the renowned geographer, Allen G. Noble, the prize in his honor is granted annually for the best-edited book in the field published within two years of the award.
The Awards Committee
J. Cory Jensen, Chair
Stephanie Roper | maphistorian@aol.com
Jeffery C. Wanser | wanserjc@hiram.edu
Selection
A three-member committee of the International Society for Landscape, Place, and Material Culture reviews candidate-books and recommends them to the full board of the Society. The board authorizes the prize and prizewinner each year. Prizewinners are invited to the annual meeting and receive:
1. A year's free membership to ISLPMC
2. A free entry ticket to the awards banquet
3. A Book Award Certificate
The committee also recommends the Fred Kniffen Book Prize.
Contact
The committee is open to suggestions for the books to be considered. Contact committee chair J. Cory Jensen.
Recipients of the Allen Noble Book Awards
2021: The Oxford Handbook of History and Material Culture, edited by Sarah Anne Carter and Ivan Gaskell, Oxford University Press 2020.
2020: Avant-Garde in the Cornfields, edited by Ben Nicholson and Michelangelo Sabatino, University Of Minnesota Press, 2019.
2019: No Award Presented.
2018: No Award Presented.
2017: No Award Presented.
2016: Daniel Maudlin and Bernard L. Herman, for their edited volume, Building the British Atlantic World: Spaces, Places, and Material Culture, 1600-1850, University of North Carolina Press, 2016.
2015: No Award Presented.
2014: Wim de Wit and Christopher James Alexander, editors. Overdrive: L. A. Constructs the Future, 1940-1990. Los Angeles: Getty Research Institute, 2013.
2013: Karen L. Cox, editor. Destination Dixie: Tourism and Southern History. Gainesville, Florida: University Press of Florida, 2012.
2012: No Award Presented.
2011: Dianne Harris (University of Illinois, Urbana-Champaign, Illinois) — Second Suburb: Levittown
2010: Warren R. Hofstra (Shenandoah University, Winchester, Virginia) and Karl Raitz (University of Kentucky, Lexington, Kentucky), eds. — The Great Valley Road of Virginia: Shenandoah Landscapes from Prehistory to the Present.
2009: Dianne Harris and D. Fairchild Ruggles, eds. (both from the University of Illinois at Urbana-Champaign) — Sites Unseen: Landscape and Vision
2009: Dianne Harris and D. Fairchild Ruggles, eds. (both from the University of Illinois at Urbana-Champaign) — Sites Unseen: Landscape and Vision
2008: No Award Presented.
2007: Claudette Stager (Tennessee Historical Commission) and Martha Carver (Tennessee Department of Transportation) — Looking Beyond the Highway: Dixie Roads and Culture
2006: Susan Tucker, Catherine Ott, and Patricia Buckler — The Scrapbook in American Life
2005: Steven Conn and Max Page — Building the Nation: Americans Write About Their Architecture, Their Cities and Their Landscape
2004: No Award Presented.
2003: No Award Presented.
2002: No Award Presented.
2001: Jan Albers — Hands on the Landscape: A History of the Vermont Landscape
Arnold R. Alanen and Robert Z. Melnick — Preserving Cultural Landscapes in America
2000: Ethan Carr — Wilderness by Design
1999: Gabrielle Lanier & Bernard Herman — Everyday Architecture of the Mid-Atlantic
1998: Thomas Visser — Field Guide to New England Barns and Farm Buildings
Thomas Carter, ed. — Images of the American Land: Vernacular Architecture in theWestern United States
1997: Terry Jordan, Jon Kilipinen, Fritz Gritzner — The Mountain West
Allen Noble & Hugh Wilhelm, eds. — Barns of the Midwest
1996: Terry Jordan — The New Mexico Cattle Frontier
Marion Nelson, ed. — Material Culture & People's Art among the Norwegians in North America
1995: Bob Ensminger — The Pennsylvania Barn
Allen Noble — To Build in a New Land
1994: No Award Presented.
1993: No Award Presented.
1992: Catherine Bishir — North Carolina Architecture
Thomas Carter & Bernard L. Herman eds — Perspectives in Vernacular Architecture IV
1991: No Award Presented.
1990: Catherine Bishir, Charlotte Brown, Carl Lounsbury, Ernest Wood, Terry G. Jordan, Matti Kaups, Rosemary Joyce, Henry Glassie, Roger Kennedy, Norman Pounds for best authored books
Nezar Alsayyad and Jean-Paul Bourdier eds. — Dwellings, Settlements, and Tradition: Cross-Cultural Perspective
1989: Best edited book winners:
Nezar Al-Sayyed and Jean-Paul Bourdier
Carol F. Jopling
Puerto Rican Houses in Sociohistorical Perspective
Robert Blair St. George
Material Life in America, 1600-1860